Date Posted:
Oct 3, 2018
Closing Date:
Oct 17, 2018
Job Status:
Full-Time
Industry:
Other
How to Apply:
Please email your resume
965 2nd Avenue West , Owen Sound Ontario N4K 4M8
info@theagencyhelps.com
519 376 4357
Farm Hand
The Agency
Job Description: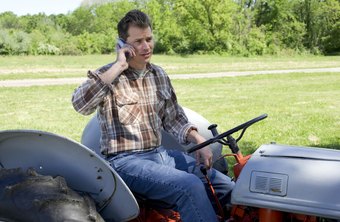 Not afraid of hard work? Love being outside?
Farm in Singhampton is looking for farm hand for their agricultural operations. This role is a good fit for someone who has at least 3 years of agricultural work experience with a good mechanical aptitude.
Compensation: Salary and benefits
Duties and responsibilities
Day to day general farm duties and maintenance as arranged by employer/farm manger
Maintenance and operation of equipment and machinery. Machinery includes tractors, equipment.
Prestart checks and preparation of equipment
Chemical applications to bales of hay
Workshop tidying and maintenance
Fencing and fence maintenance
Stockwork including yard work and mustering
Soil conservation activities including tree planting
Check and maintain water systems (dams, windmill, pumps, tanks etc)
Domestic duties when required eg. rubbish disposal, mowing farmyard
Ensuring the well being of all the animals on farm
Feeding animals
Moving animals from one area to another
Alerting the farmer to any problems regarding the animals or the general environment
Personal attributes:
Able to take direction and have an open mind to learning new tasks including asking for clarification
Good Communication skills and team consciousness
Self starter
Flexibility: Able to keep up to work changes and environment
Display problem solving ability (depending on level of experience).
Organisational Skills
Physical strength and stamina
Please email your resume to be considered for this role; those chosen to interview will be contacted.
Work Site Location:
Other/Out of Grey-Bruce

Share this posting: